Sharing stories about our students, faculty and programs.
One of the responsibilities of Northern's Communications and Marketing team is to present our story in ways that identify us as caring, welcoming and professional, and produce desired outcomes for stakeholders, including: increased enrollment, favorable reputation and financial support.
Northern's Brand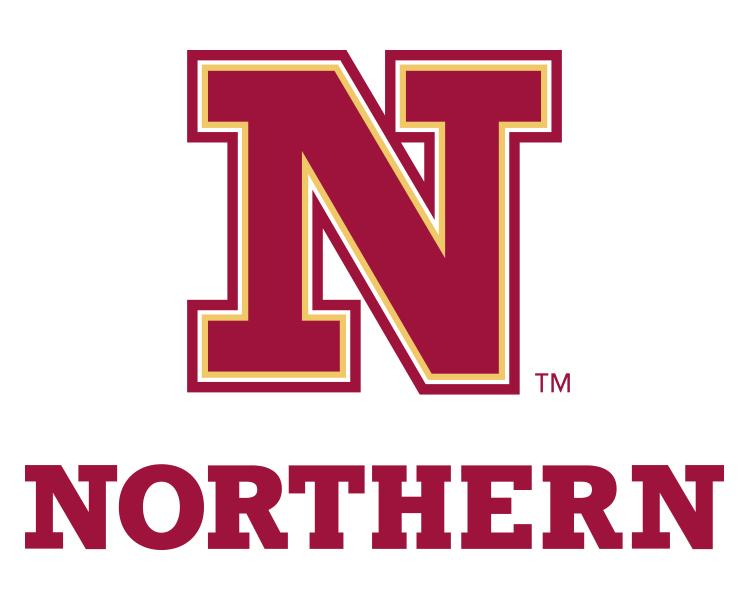 Incorporating an "N" into the institution mark, used in various instances by NSU for decades, shows a united front that highlights a mark that is widely recognized by the community, region and state. The other key element of our new mark includes "NORTHERN." Since its founding in 1901, NSU has gone through four name changes, each of which have included "Northern," making the term a steadfast element for more than a century. Our use of the word Northern was solidified by the brand survey, which showed a high percentage of participants simply referring to the institution as Northern.
Branding Tools
If you have any questions or feedback, please email the Communications and Marketing team.
History of the Wolf
In the Feb. 3, 1923, edition of The Exponent, a contest was announced to identify a team name for Northern Athletics. No entries were received, but after two losses on the road, the basketball team voted to call themselves the Wolves -- and they won their next game, against Madison College. It wasn't until 1954 that the Exponent again announced a contest to formalize a mascot, and the NSU Art Department entered "Waldo the Wolf." Waldo made his first homecoming appearance in 1956.
Eventually, in 1993, the current mascot, "Thunder" was born. Then in May 1994, NSU announced a public contest to replace the logo rendering. Out of 65 entries, local artist Thomas Gross, a 1982 NSU grad, was selected as the winner.
In 2010 another Aberdeen artist, Josh Phillips, updated Gross' design. Phillips' design is now used across campus and was subject to an NSU trademark in 2020.
To learn more about current logo and graphics standards, read the NSU Brand Guide.
- Information from Ron Pollworth and Communications and Marketing