Image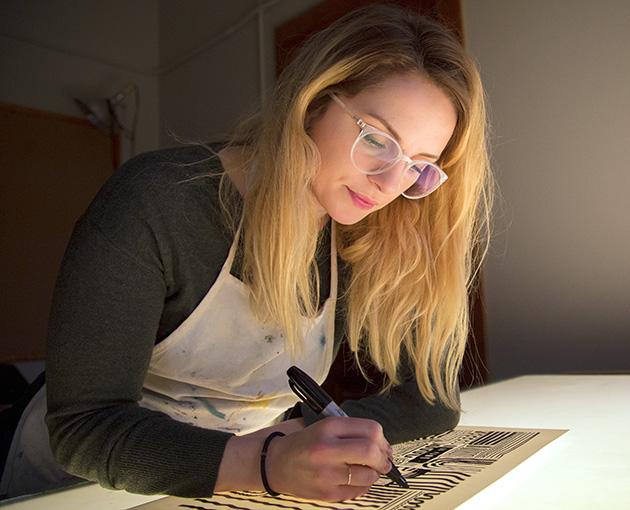 ABERDEEN, S.D. – Northern State University's Department of Art has been re-accredited by the National Association of Schools of Art and Design (NASAD).
Founded in 1944, the National Association of Schools of Art and Design is an organization of schools, conservatories, colleges and universities with approximately 349 accredited institutional members. It establishes national standards for undergraduate and graduate degrees and other credentials for art and design and art/design-related disciplines, and provides assistance to institutions and individuals engaged in artistic, scholarly, educational, and other art/design-related endeavors.
Dean of the School of Fine Arts Dr. Kenneth Boulton said accreditation is a process by which a program periodically evaluates its work and seeks an independent judgment by peers that it substantially achieves its own educational objectives and meets the established standards of the accrediting body.
"The NASAD re-accreditation is a significant affirmation of our high level of art and design instruction and productivity," Boulton said. "In short, it means everything to the value of our undergraduate and graduate degrees, as well as the commitment of the entire faculty."

Boulton added that the accreditation process typically includes an extensive self-evaluative report of the department; an on-site review by a team of evaluators; and a judgment by an accreditation decision-making body.
"The department will be evaluated by NASAD every 10 years," he said. "Accreditation reviews focus on educational quality, institutional integrity, and overall administrative support."
Northern State University's Department of Art offers the following degrees: Associate of Science in Digital Media; Bachelor of Fine Arts in Studio Art; Bachelor of Fine Arts in Digital Media; Bachelor of Science Education in Art; and Master of Science Education in Art.
About Northern State University
Northern State University is a student-centered institution that provides an outstanding educational experience, preparing students through the liberal arts and professional education for their future endeavors. A regional university, Northern offers rigorous academics; diverse civic, social and cultural opportunities; and a commitment to building an inclusive environment for all points of view. Northern also offers a broad-based athletics program, sponsoring 15 NCAA Division II intercollegiate varsity sports that compete in the Northern Sun Intercollegiate Athletic Conference (NSIC). The university strives to enrich the community through partnerships such as its Educational Impact Campaign, which opened a new South Dakota School for the Blind and Visually Impaired; new athletic and recreation fields; and an on-campus regional sports complex. With the $55 million campaign, NSU has been the recipient of more than $150 million in privately funded building projects and scholarships within a decade. To learn more, visit NSU Admissions.