Image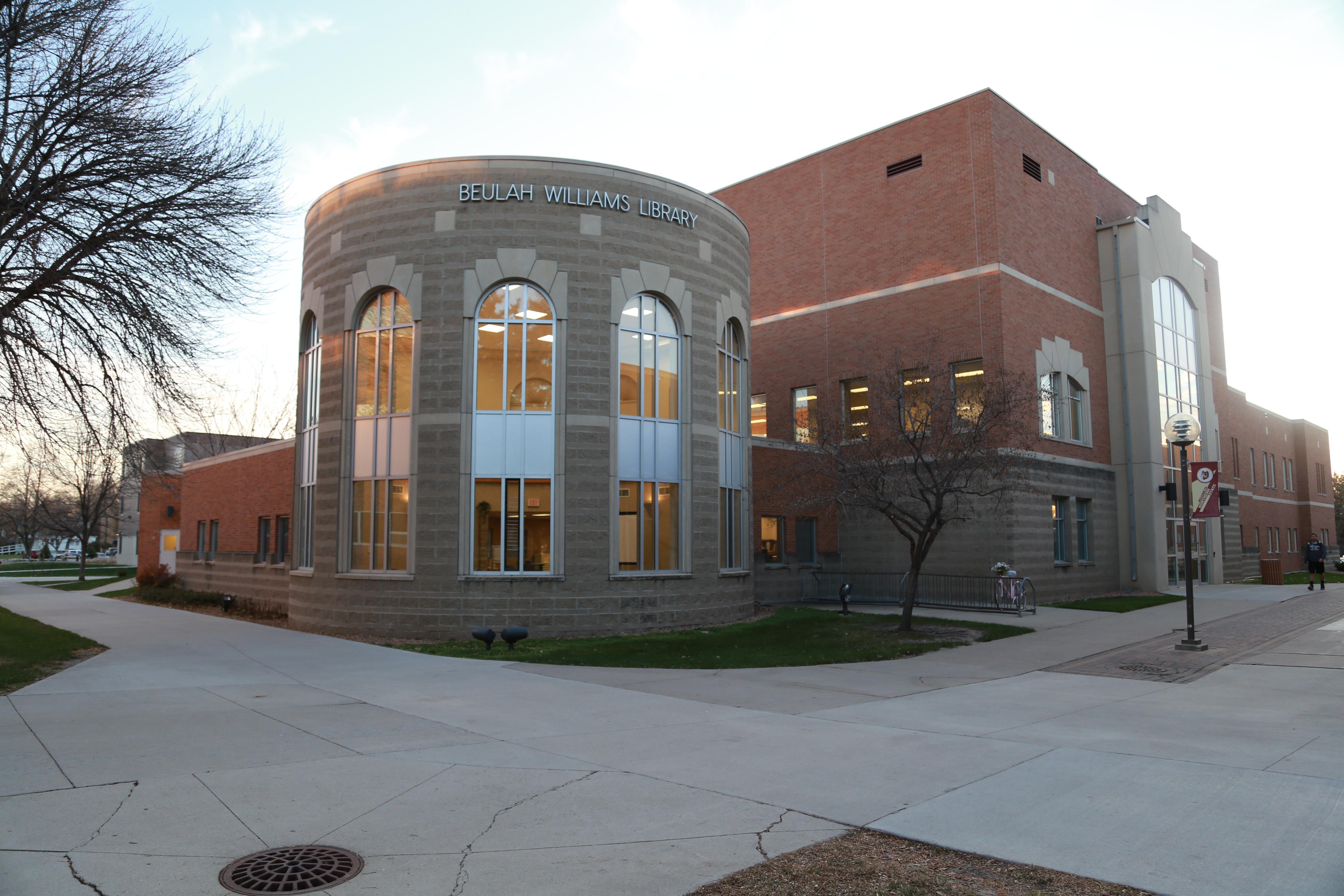 ABERDEEN, S.D. – Northern State University's fall 2022 Noon Forums will begin Wednesday, Sept. 14, at noon in the Beulah Williams Library Round Room.
The featured speaker will be Dr. Jon Schaff, NSU professor of government, who will present the topic, "Liberal Education and Democracy."
Schaff, director of Northern's Center for Public History and Civic Engagement, specializes in the study of American political thought and institutions. He has published on the presidency and political thought of Abraham Lincoln, politics and literature, and politics and popular culture.
The Sept. 14 forum and the forum on Sept. 21, which will feature Dr. Ken Blanchard presenting "Darwin and the Declaration," are being held in conjunction with Northern's observation of Constitution Day on Sept. 19.
NSU Noon Forums, which are free and open to the public, are sponsored by NSU Faculty Senate, the Center for Excellence in Teaching and Learning, and the Center for Public History and Civic Engagement. Remaining topics for the fall semester are as follows:
Sept. 28: Five Essential Social Changes (Kristi Brownfield)

Oct. 5: The Candidates on Education (Carl Perry, Brian Bengs, and others)

Oct. 12: Native American Day Presentation (Pam Monaghan-Geernaert and Lara Nelson)

Oct. 19: Four Feet Better: Animals and Mental Health (Chris Puglisi)

Oct. 26: Town and Gown: Northern and the Aberdeen Community (Travis Schaunaman, Mike Bockorny, Zach Flakus)

Nov. 2: Apocalypse Now! What's at Stake in the 2022 Elections (Steven Usitalo, Ken Blanchard, Jon Schaff)

Nov. 9: Over There and Over Here (Brooke Louise Thielbar and Sgt. Brock Thielbar)

Nov. 16: Effective Engagement Strategies in HyFlex Modality Based on Intrinsic Motivation in Students (Kristi Bockorny, Theresa Giannavola, Shalini Mathew, and Hannah Walters)

Nov. 30:

How Local Botany Has Altered Our History (Jeff Bartel)
About Northern State University
Northern State University is a student-centered institution that provides an outstanding educational experience, preparing students through the liberal arts and professional education for their future endeavors. A regional university, Northern offers rigorous academics; diverse civic, social and cultural opportunities; and a commitment to building an inclusive environment for all points of view. Northern also offers a broad-based athletics program, sponsoring 15 NCAA Division II intercollegiate varsity sports that compete in the Northern Sun Intercollegiate Athletic Conference (NSIC). The university strives to enrich the community through partnerships such as its Educational Impact Campaign, which opened a new South Dakota School for the Blind and Visually Impaired; new athletic and recreation fields; and an on-campus regional sports complex. With the $55 million campaign, NSU has been the recipient of more than $150 million in privately funded building projects and scholarships within a decade. To learn more, visit NSU Admissions.