You've been accepted to Northern - welcome to the Pack!
You did it!
Congratulations on joining the Northern State University community!
We're so happy to have you as part of the pack, and we're excited to guide you as you take the next steps to unleash your potential.
Your future starts at Northern. Welcome home.
Welcome from President Schnoor!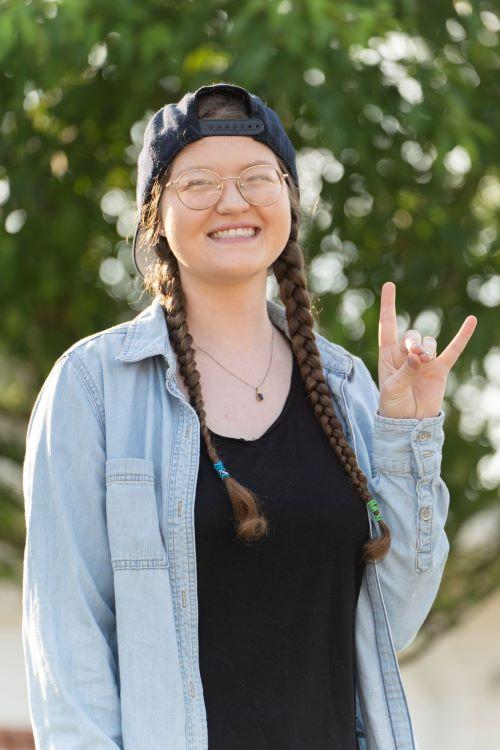 "Long before I graduated high school, I knew I wanted to attend a university that would push me in my writing and musical skills; I've always enjoyed English classes, and I've now played flute for 11 years. I toured other colleges, but I never felt that they were a perfect fit for me.
"When I visited Northern's campus, I immediately felt a connection. Other English majors vouched for the quality of the school's English classes and professors; I learned that they could help me find a job after I earned my degree, and that they could immerse me in the literature I admired.
"I couldn't have dreamed of the fantastic experience I've had so far during my three years at Northern. I found an amazing roommate, wonderful friends, and a life that is both challenging and satisfying.
"To become a Wolf was to join a family that cares about me and is passionate about the academics, the sports and the arts that Northern has to offer. My time here has become nothing less than the perfect college experience."
– Danae Becker, Rapid City, S.D. #BeNorthern #UnleashYourPotential #NorthernStateU
Stay Connected with Northern News
Sign up for Northern News to be delivered to your inbox each week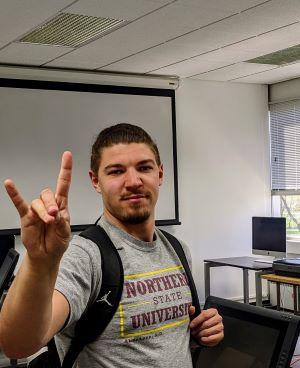 "I transferred to Northern after my freshman year looking for a fresh start. I debated not going back to college before I transferred, but when I toured Northern that option went out the window!
"Northern was so welcoming to me and gave me confidence that I was going to get a great education. I came to Northern with a different major, and was still unsure of what I wanted to do with my future. I ended up touring, and then switching to the graphic design program. That decision changed my life!
"When I toured that program all of the professors knew me by name, even though I had never met them before. At Northern, I'm not just another number. The connection and relationship of my professors has motivated me and pushed me to work hard in the classroom so that my future can be successful.
"With one semester left before I graduate, I am confident that I will be successful in my future, but that wouldn't be possible without Northern!"
– Dylan Duvall, Aberdeen, S.D. #BeNorthern #UnleashYourPotential #NorthernStateU
Discover Northern's First-Year Seminar Experience
Making sure Northern's first-year students transition into college smoothly and develop the skills they need to succeed
Critical thinking | Discussion | Reading | Self-initiative
Move-In Day
Get ready to move in with the Pack! Your new home is right here. Visit Residence Life for more information.