Tutoring Services offers personalized, one-on-one assistance to all Northern students.
Tutoring Services' trained, capable tutors are available to provide academic support in almost any subject.
FAQs
Who can receive free tutoring? Any Northern student -- whether on campus, online, part-time, at Huron Community Campus, or high school dual credit.
Which courses does Tutoring Services support? Tutoring Services provides support for NSU classes including all 100- and 200-level courses and most upper-level courses in all subjects including math, science, English, business, education, and others. 
Who are the tutors? Our tutors are successful Northern students who are driven to help others. Many plan to become teachers and have previous tutoring experience. Our tutors are recommended by faculty and have gone through an extensive training process. They are well-prepared to help you make the most of your current skills and develop new ones.
How can I request tutoring? On campus, students may walk into the Learning Commons (TC 148) to receive immediate assistance (first come, first served). Students may also request an appointment on Navigate or by completing this request form. 
How can I form a study group of peers? Students may seek out assistance from tutors individually or as a group. On Navigate, students may opt into "Study Buddies" and connect with peers in classes. Supplemental Instruction (SI) may also be available for specific courses. Please visit the SI webpage for more information. 
Tutoring and Study Spaces
The Learning Commons provides a variety of open seating and tables for studying, as well as three rooms suitable for tutoring in person or online.
Online Tutoring
Northern State University provides tutoring assistance on campus or online via Zoom. In addition, NSU provides on-demand, online tutoring through Tutor.com for online courses. This service is available 24/7 and can be accessed via the online course D2L shell by clicking "Help" on the navigation bar.
Contact Us
605-626-7782

Technology Center 148

Request an appointment via Navigate

Request an appointment

online

or walk in
WHAT CAN THE TUTORING CENTER HELP WITH?

Writing papers
Choosing a topic, generating ideas, forming a thesis
Clarifying the focus of the paper
Refining ideas and organization
Improving introductions and conclusions
Identifying grammar and punctuation errors
Finding effective sources and avoiding plagiarism
Using MLA and APA styles
Avoiding wordiness and redundancy
Supporting the main idea
Unifying paragraphs and using transitions effectively
Writing a letter or essay of application

math & science
Understanding difficult math concepts
Understanding and solving story problems
Learning multiple ways to solve a problem
Studying and reviewing for tests
Developing test-taking strategies

reading-intensive courses
Finding the main idea within a text
Locating supporting points within a text
Understanding vocabulary from context
Summarizing and responding to a text
Understanding challenging concepts within texts
Preparing for tests based on course readings
Academic Resources
At Northern, we provide resources that will empower you to succeed and reach your full potential. Explore these programs now!
Meet Our Tutoring Services Staff
Image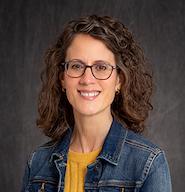 Vicki Evans 
English Instructor/Tutoring Services Director 
Email  
605-626-2665  
Technology Center 151
Image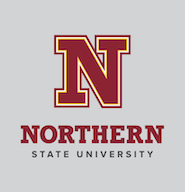 Emerald Sturdevant  
Administrative Assistant  
Email  
605-626-7782  
Technology Center 148